Volvo is currently in full process of reinventing themselves. They developed a brand new platform for their high-end models and released the XC90 a while back. The car was rather successful, so its siblings were released shortly after. Now that they are done with the high-end models, Volvo can finally focus on the lower end cars. Last year they released the 40.1 concept which is a great preview for the future 2018 Volvo XC40.
So far not much official information has been released about it. Despite that, a few inside sources did say a few things. It seems that the car is going to be based on Volvo's Compact Modular Architecture CMA which will debut on this car. The platform will also be seen in the future S40 and V40 as well as their other lower end models.
2018 Volvo XC40 Price and Release Date
Not that long ago the car has been spied testing in the Arctic wearing heavy camouflage. Unfortunately, through the large plastic plates there is not much to be seen. Luckily, though, like with their higher end models, it is safe to assume the production XC40 will have quite a bit in common with the original concept.
The car will likely be unveiled at the Geneva Auto Show but sales are actually expected to start at the end of the year. Its price is still unknown. We do know that it will have to compete with the Mercedes GLA or the BMW X1 which means it will start north of $30,000. This is still quite a bit of money but Volvo proved us they can make a great car.
Interior
The concept featured two large LCD screens and a really minimalist overall design. The production 2018 Volvo XC40 will get a slightly less impressive interior but still with plenty of flairs. Back in 2015, they showcased an autonomous concept which had a fully digital instrument cluster and a smaller than usual infotainment screen. So far this hasn't been seen on a production model despite the fact it looked ready to be made. The Volvo XC40 2018 might just use a similar layout which would make sense, especially since the concept was rather small. The car will feature five seats and it should provide plenty of space inside the trunk. In terms of features the XC40 will likely come with an assortment of safety equipment as standard. It should also get at least a basic screen for the infotainment system, likely leather upholstery and also great materials throughout.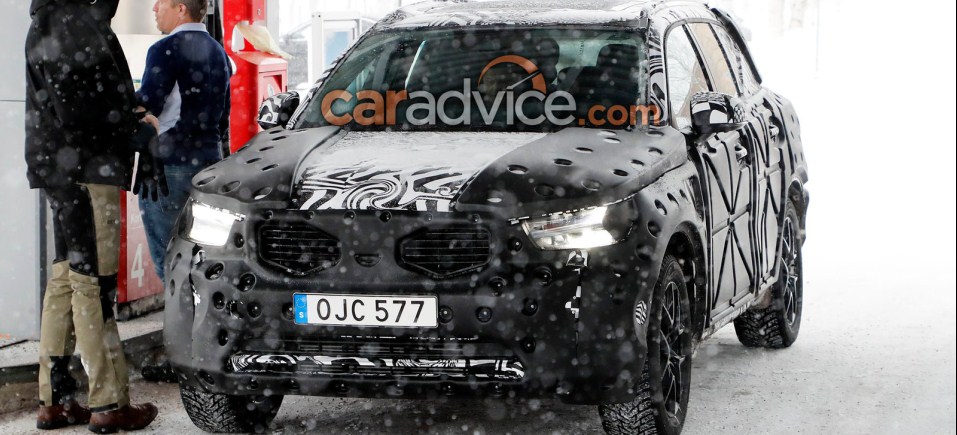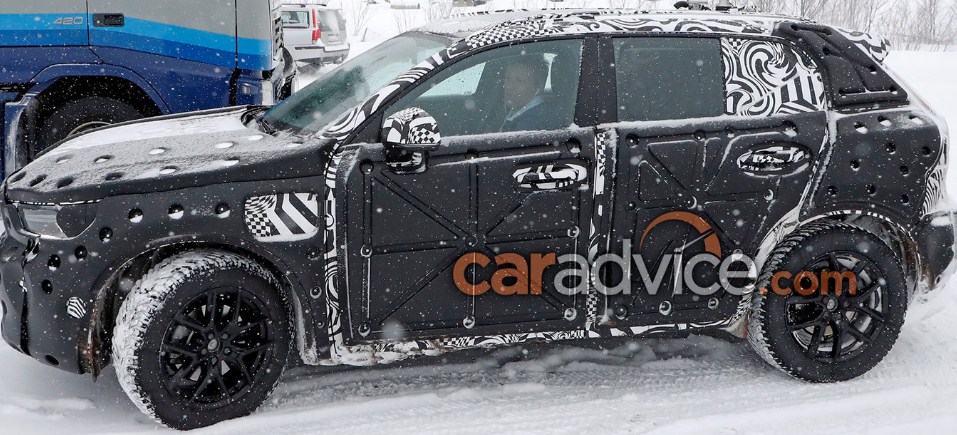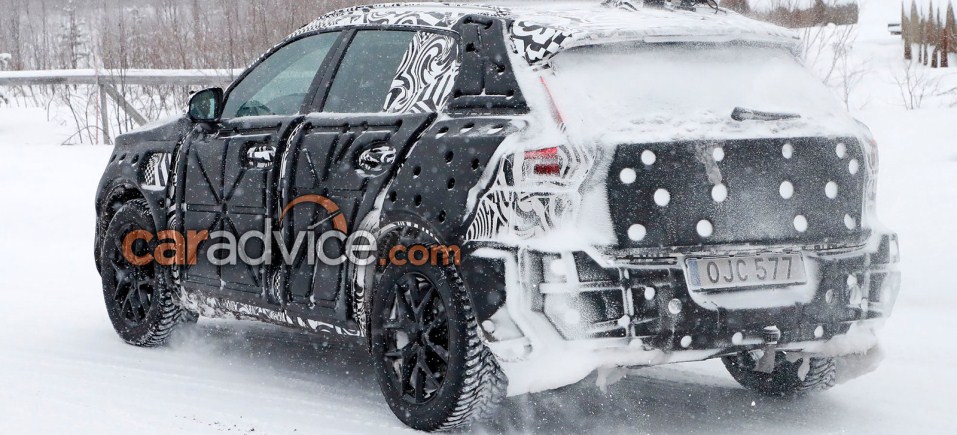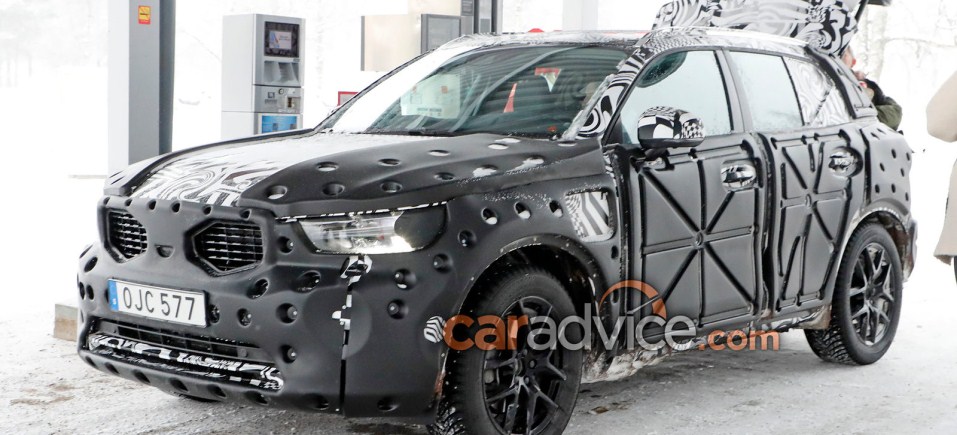 Exterior
The concept of the car was rather impressive and we are glad to say the 2018 Volvo XC40 won't be all that different. Like we said, the car has been spied testing and it seems to be quite close to the car Volvo showcased last year. The stubby and rather long front end, the massive headlights with Thor's hammer logo and even the grille seem to be identical to the original concept. The production car also seems to boast the swept back roof and the blacked out C-pillars which would create a sporty-looking crossover. The rear also seems to get L-shaped tail lights, a roof spoiler, and a hidden exhaust. The latter might morph into something a bit more spectacular closer to its release date.
Under the Hood
It has been confirmed that the 2018 Volvo XC40 is going to feature a set composed of their new engines. The car will get both 3 and four-cylinder powertrains but it seems most of them will be three-cylinder units. There will be a 1.5-liter turbo-three that is expected to develop anything between around 150 and up to 180 horsepower. A 1.5-liter diesel, likely offering between 100 to around 150 horsepower, is also a possibility. Volvo will also offer a T5 Twin Engine model. This will combine the top of the range 180 horsepower inline 3 with a 74 horsepower electric motor. This entire setup should be capable of offering a combined output of close to around 230 horsepower. A 2-liter turbocharged petrol engine with north of 200 horsepower is also a possibility on a future Polestar model. A manual and front-wheel drive will likely come as standard in Europe. An automatic and all wheel drive should be offered as optional extras.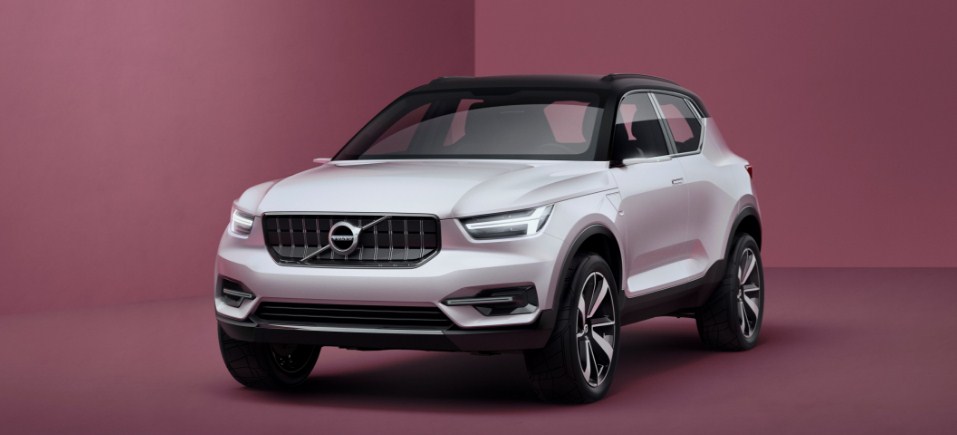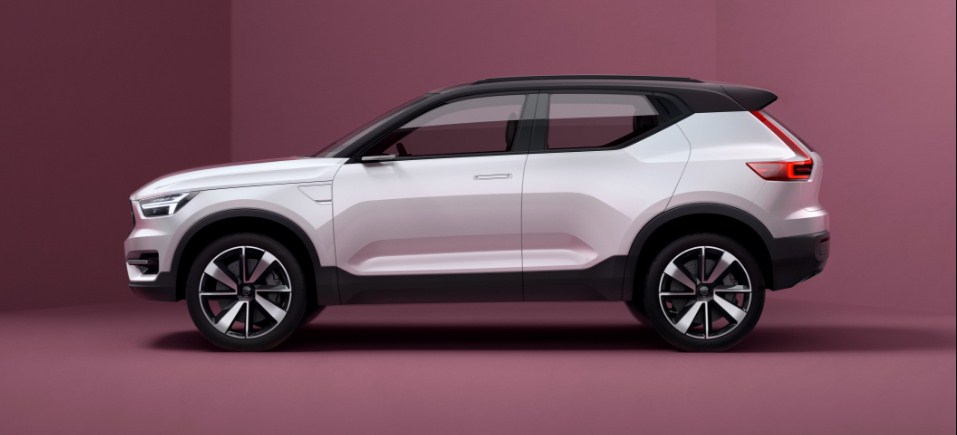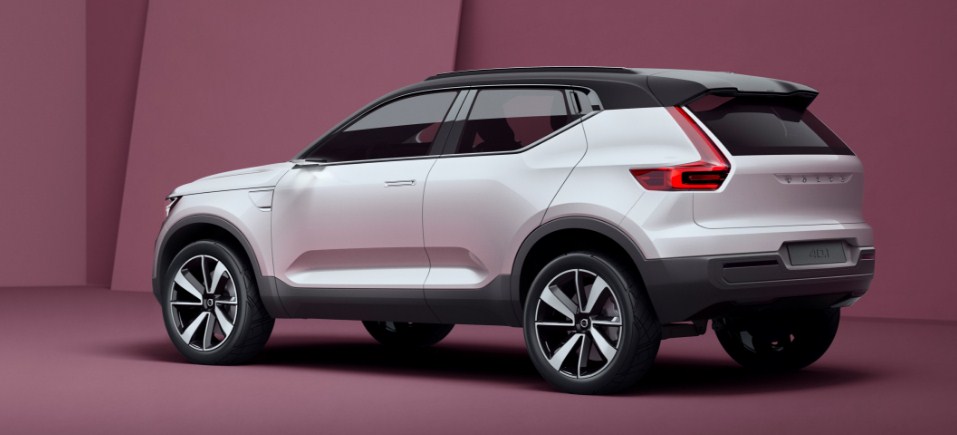 2018 Volvo XC40
Design

Price

Engine

Interior