UPDATE APR 11, 2017 / Jeep is a famous name in the automotive world established long ago as a dominant force in producing SUVs, and now they have confirmed it once again. To their brand name US company now has attached moniker oft the most powerful SUV ever. The vehicle in question is the 2018 Jeep Grand Cherokee Trackhawk.
Yes, the long rumors Hellcat Grand Cherokee is finally here. Don't be confused by the fact that it doesn't use the Hellcat badge tied to its name. This right stays reserved for Charger and Challenger models, but one thing remains the same for all. You got it right it is the 707hp 6.2-liter supercharged V8 which is for the first time tied to an all-wheel system. This type of drive was especially strengthened to be able to withstand 645 lb-ft of unleashed torque.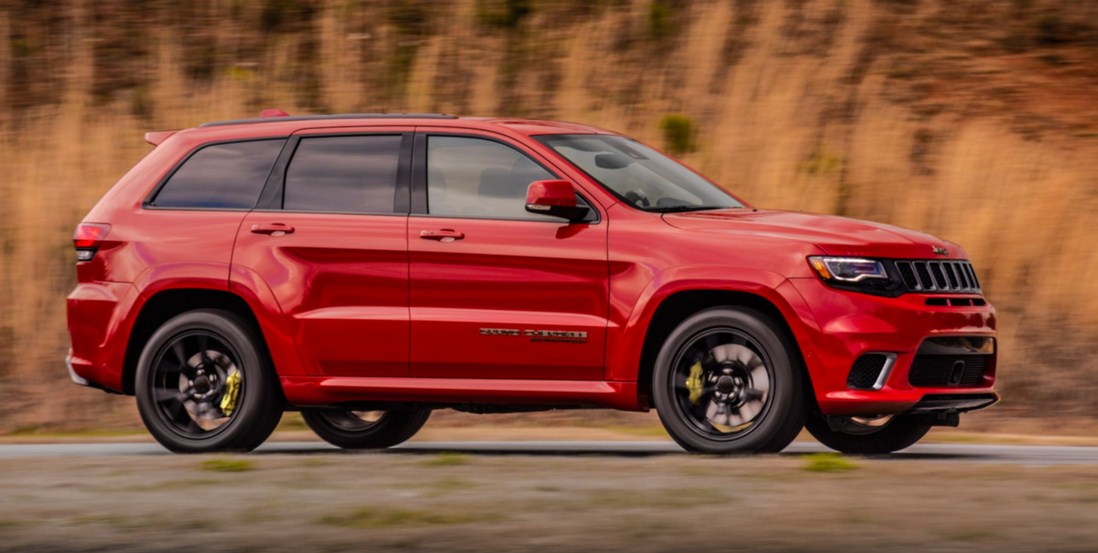 The only thing that could disappoint you is the fact that you won't be able to have any off-road fun with 2018 Trackhawk. The vehicle is equipped with Bilstein adaptive suspension system and has five driving modes. Normal, Sport, Track, Snow and Tow. None of which are intended for and off-road ride. Depending on the mode of your choice you will be able to customize to your needs various option such as ride stiffness, transmission, steering, AWD, limited-slip rear differential, etc. On the positive side, you can take this SUV out on the track and leave a range of sports cars eating your dust. For example, when using Track mode, the system that controls stability sends 70 percent of power to the rear wheels and gives more freedom to traction control system all in order to improve handling. And when using Tow mode the power is more oriented onto the front wheels all up to 60 percent to make the starting when under cargo smoother.
Talking about towing 2018 Grand Cherokee Trackhawk can pull up to 7,200 pounds but same as us you probably want to know how fast can it go when unleashed. Jeep officials claim that 2018 Trackhawk can cover the distance of 60 miles from a standstill in less than 3.5 seconds. Quarter mile is covered in 11.6 seconds and top speed achievable stands at 180mph. These numbers put it on the top of food chain in this segment with the only real competitor being Tesla Model X P100D. The EV could be a winner on the short distances, but in the long run, it would be looking at Jeep's exhaust pipes.
To achieve these numbers 2018 Grand Cherokee Trachawk needed a big engine. He got it, and the massive powerplant works hard. When you work hard, you get heated up. When you heat up, you need to cool down. This is the main reason why did Jeep got rid of fog lights on the front fascia and replaced them with large air intakes. These inputs apparently serve to cool off the supercharged engine better. To cool down the engine and stop the vehicle Jeep uses 15,75-inch Brembo brakes (largest brakes ever used on Jeep vehicle).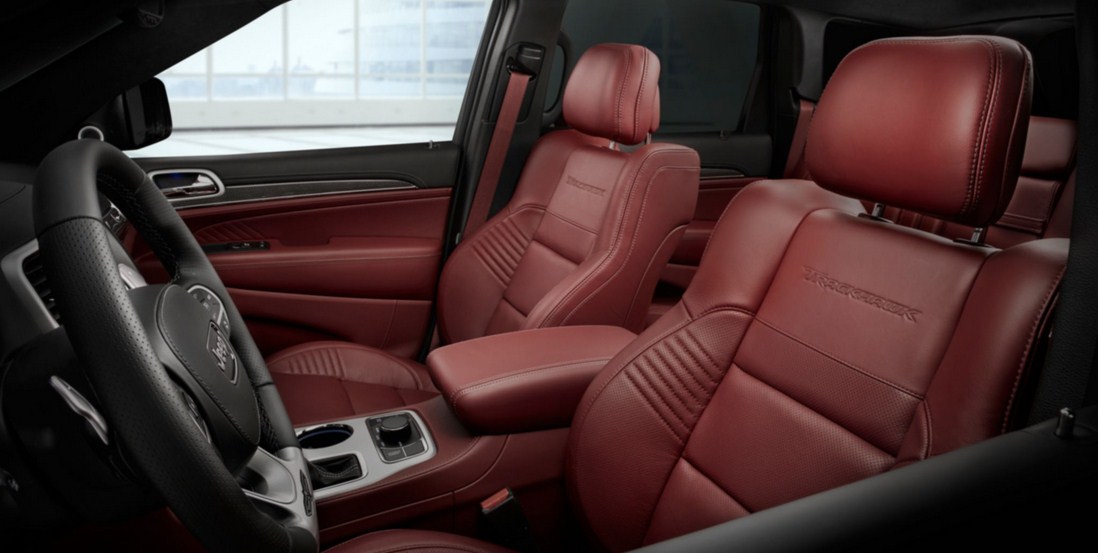 Design wise nothing much has changed. Looking at the Grand Cherokee's currently available you won't see too many differences. The most notable are visible on the front fascia where Jeep did everything possible to accommodate 707hp engine. The grill is mostly the same, but the bumper is missing fog lights that are replaced by air intakes like we already mentioned. The hood is a bit bulkier just to tease your imagination on the subject of what lies under. On the rear side of the vehicle, the only difference is the number and position of exhaust pipes. Unlike regular model 2018 Grand Cherokee Trackhawk has quad-exhaust pipes, two on each side. In addition to this, you will also find 'Supercharged' emblem on the sides of the vehicle and Trachawk badge on the tailgate.
2018 Jeep Grand Cherokee Trackhawk Price
A lot of us would like to know just how much would it cost to own this SUV but the Toledo-based company didn't release the pricing as of yet. Looking at other Hellcat vehicles currently available in the market 2018 Trackhawk won't go below $80,000. Add to the mix premium materials used on the inside, and a ton of safety and entertainment features available on every Grand Cherokee it won't be a surprise if this model starts at 90k mark.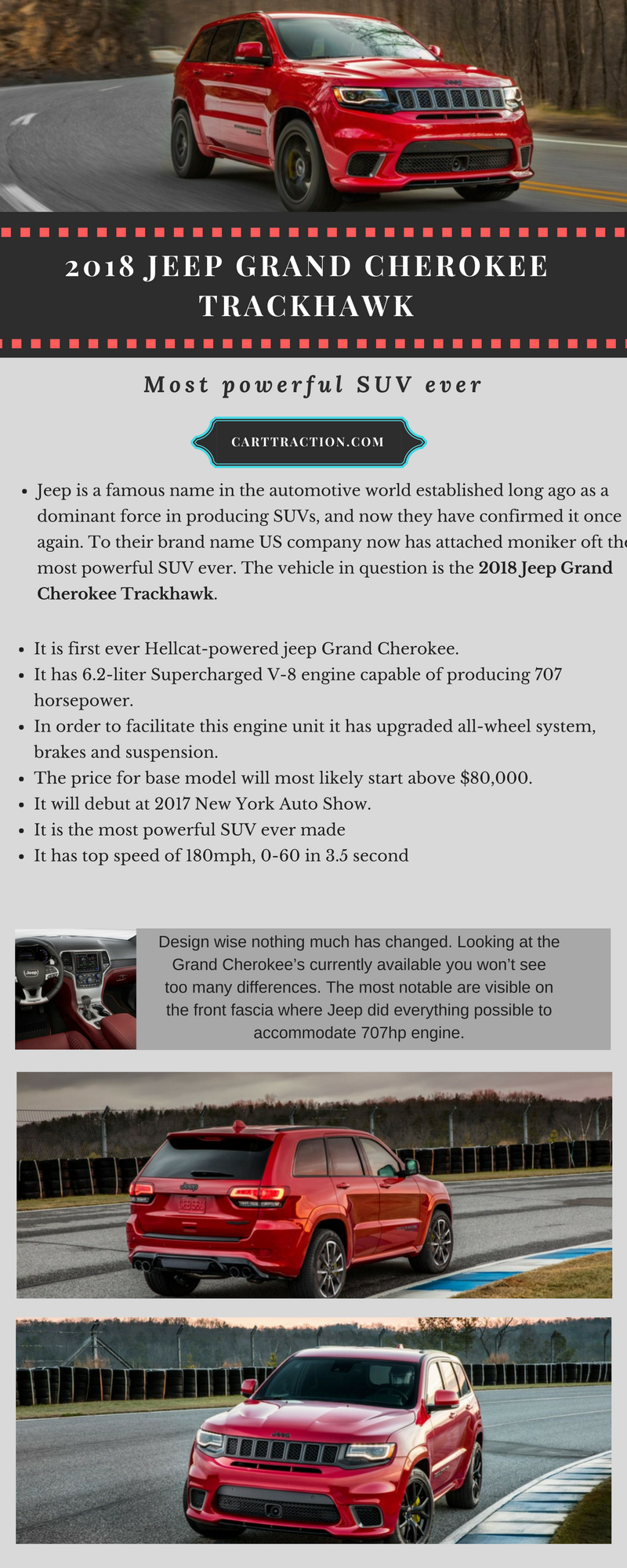 In the end, let us sum just what 2018 Jeep Grand Cherokee Trackhawk is in short lines.
* It is first ever Hellcat-powered jeep Grand Cherokee.
* It has 6.2-liter Supercharged V-8 engine capable of producing 707 horsepower.
* In order to facilitate this engine unit it has upgraded all-wheel system, brakes and suspension.
* The price for base model will most likely start above $80,000.
* It will debut at 2017 New York Auto Show.
* It is the most powerful SUV ever made
* It has top speed of 180mph, 0-60 in 3.5 second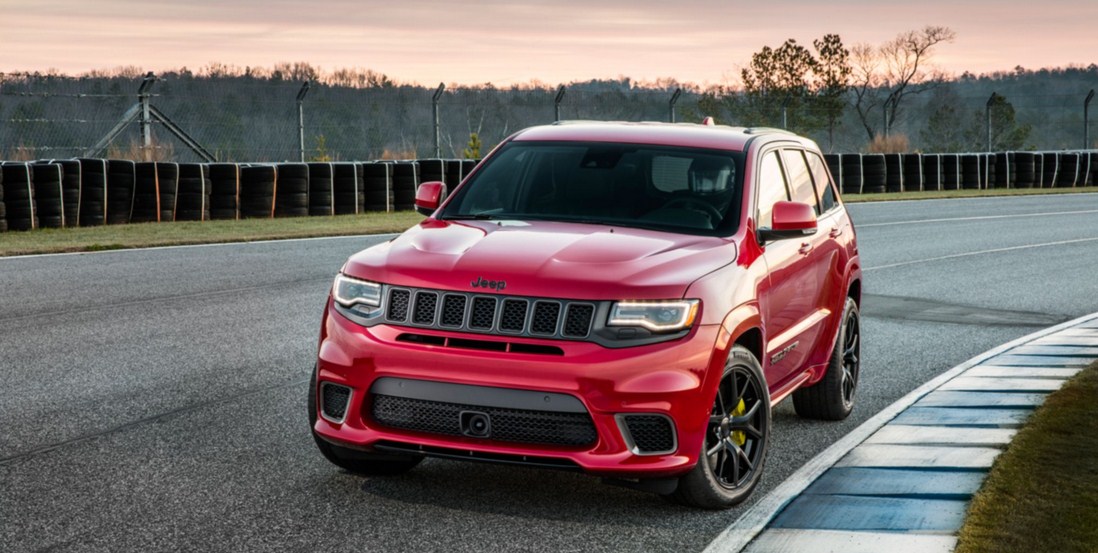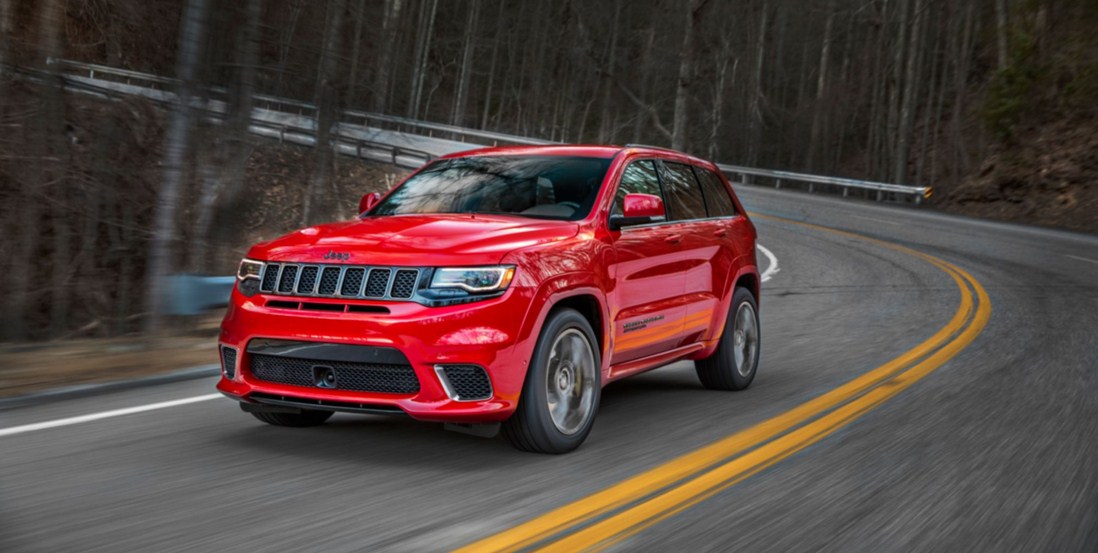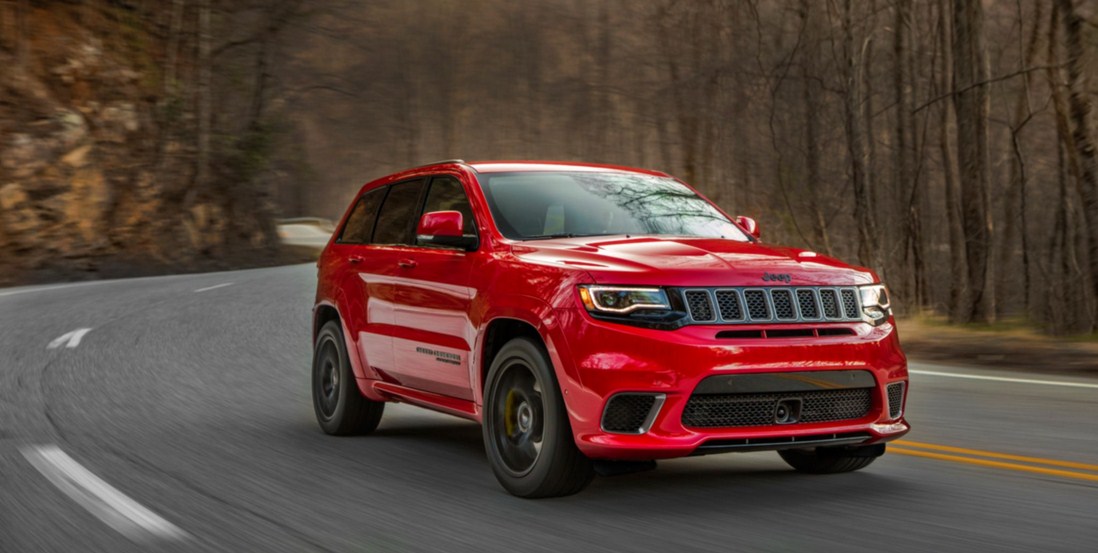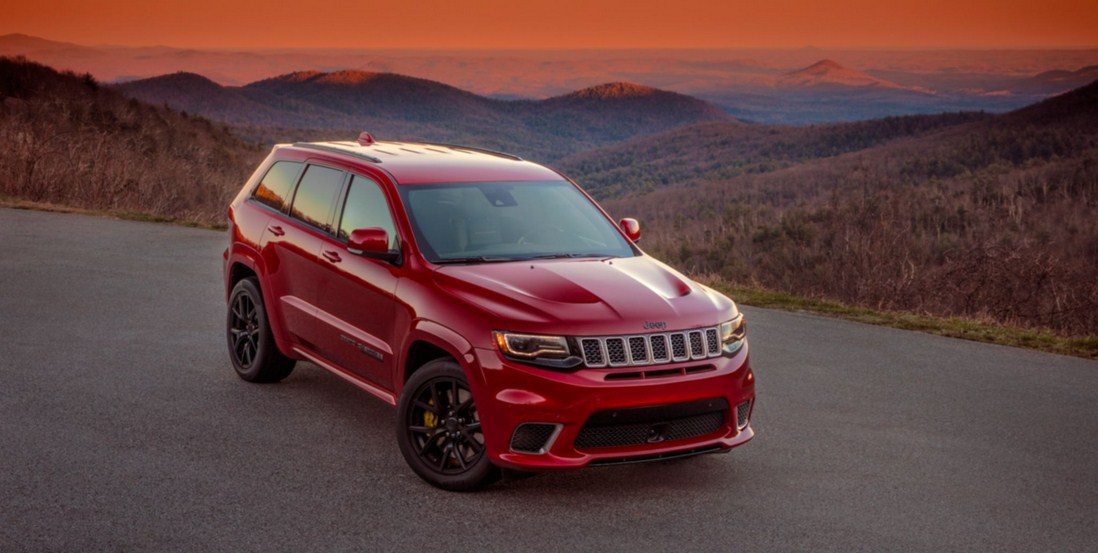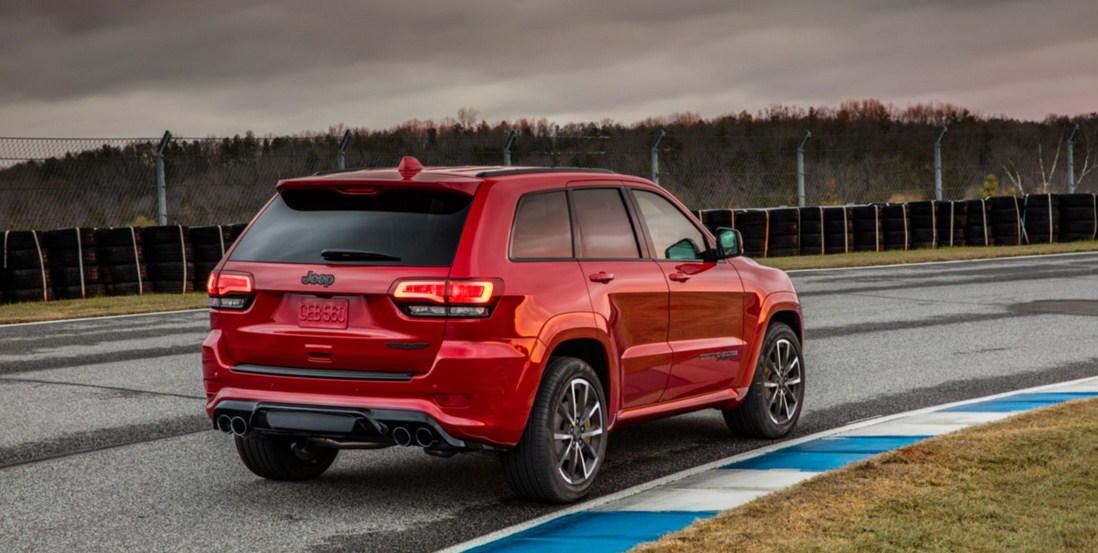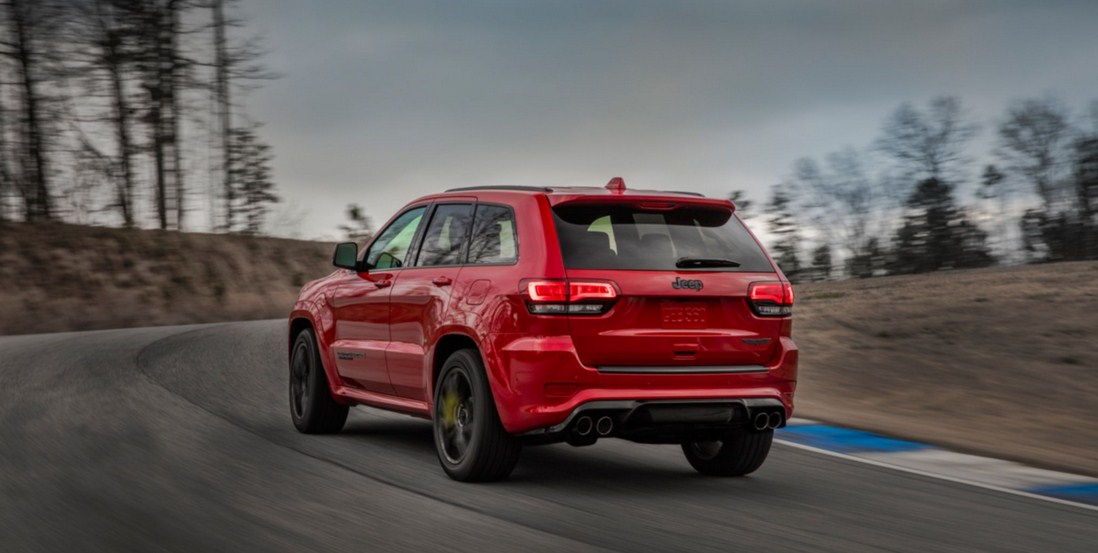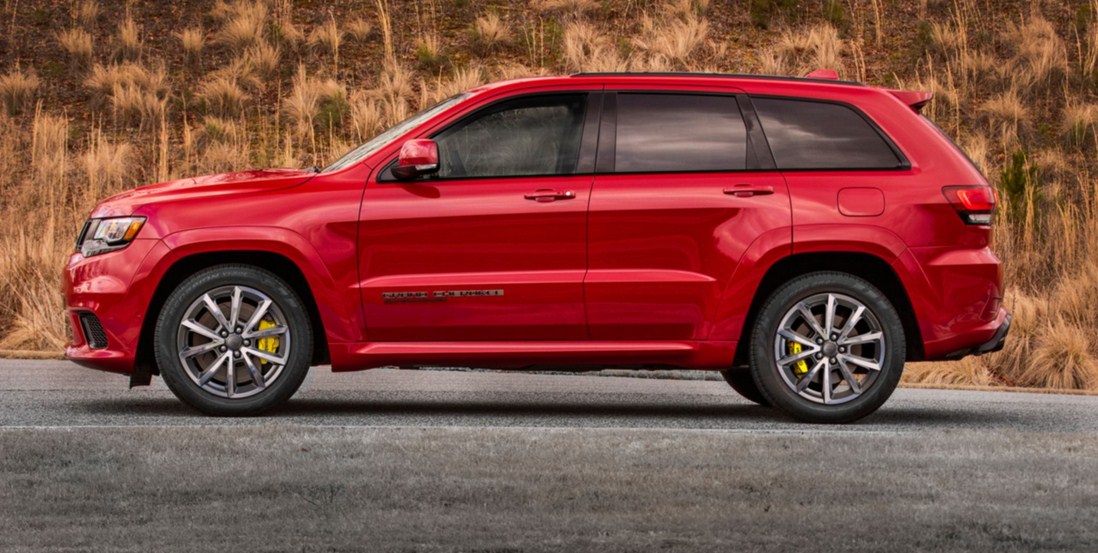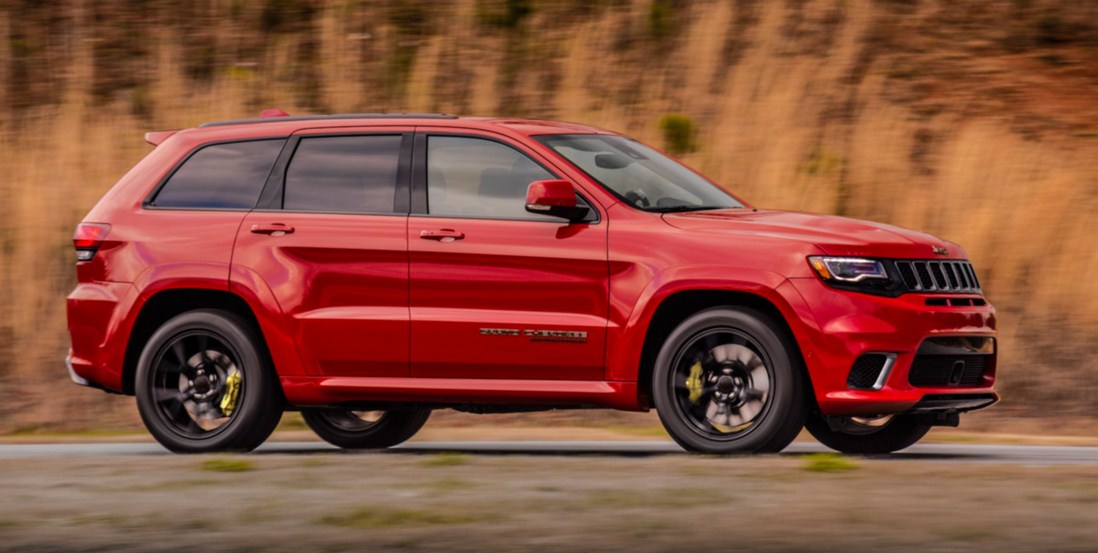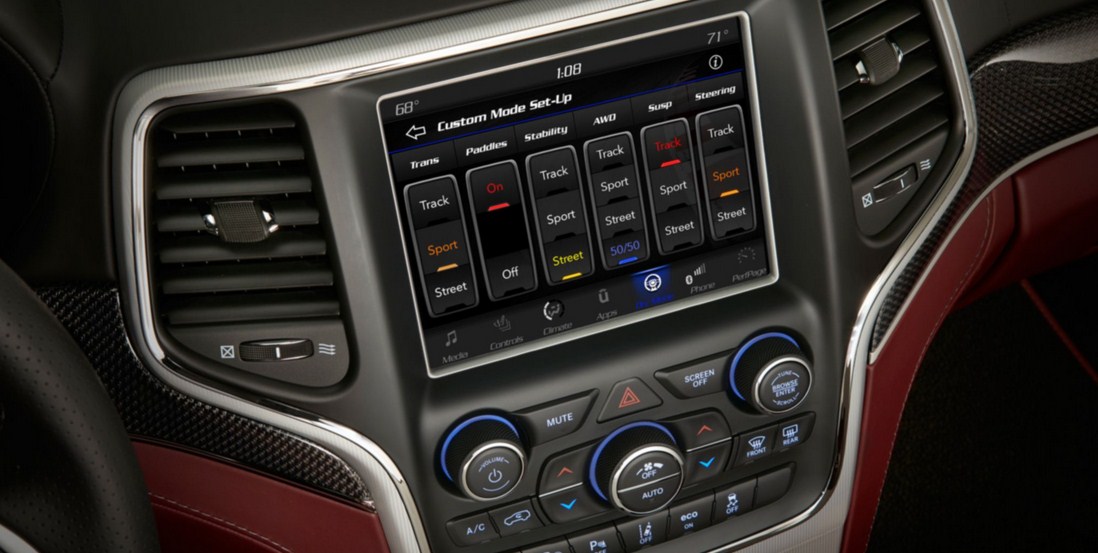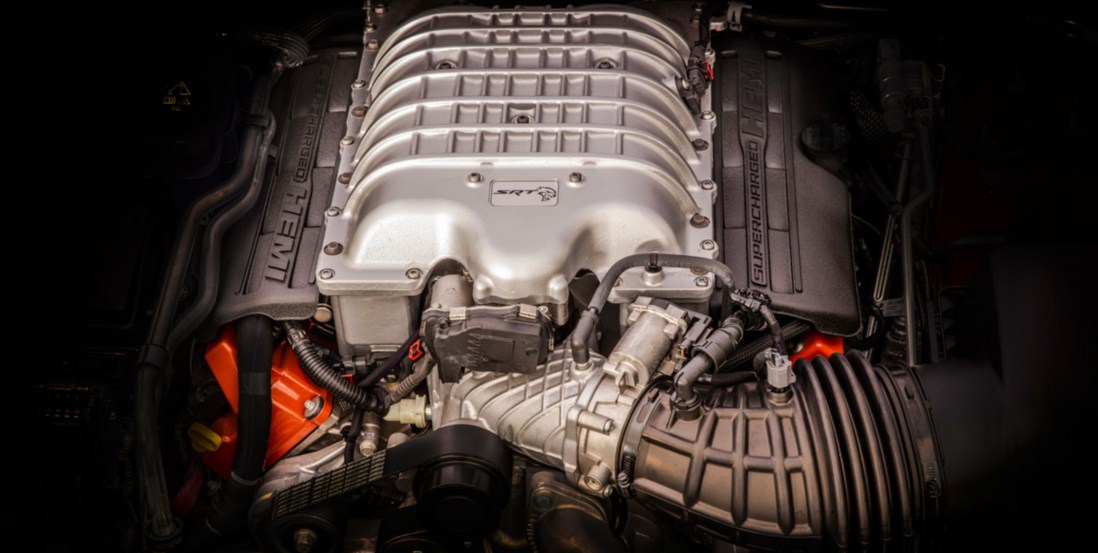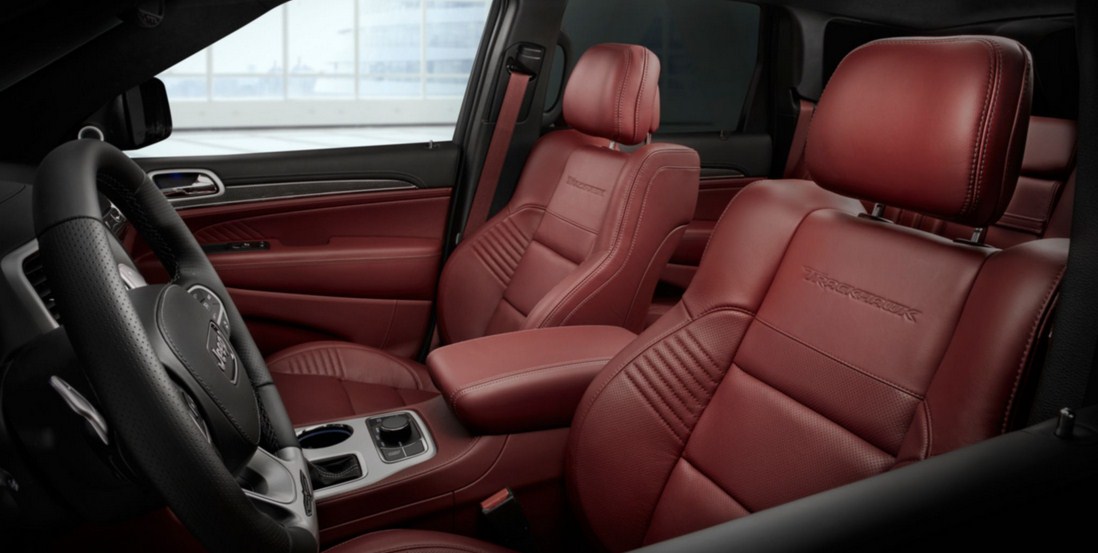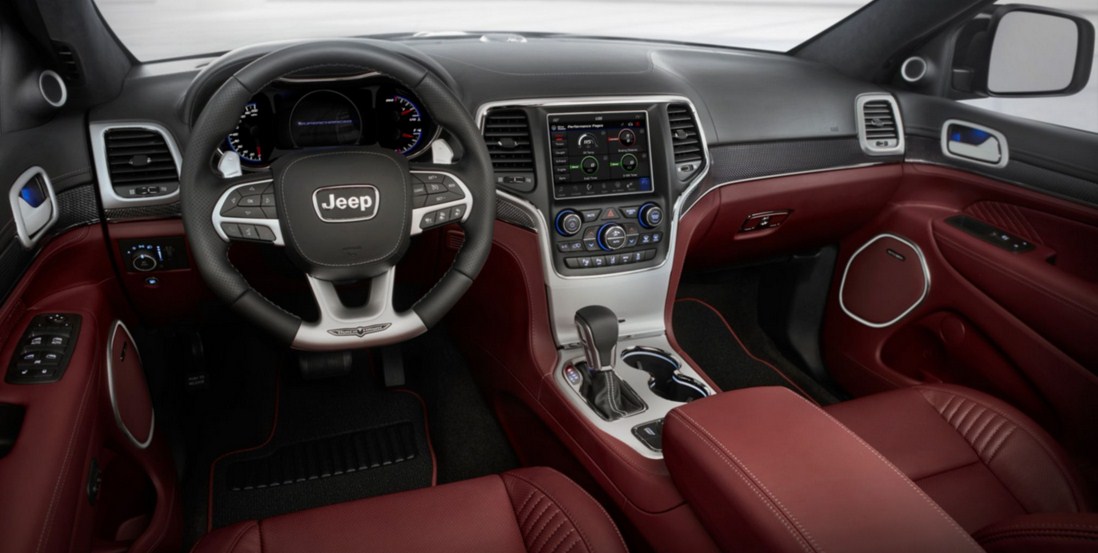 Trackhawk 2018 Review / Feb 9, 2017
We must admit there is no official information but we managed to get spy photos of the 2018 Jeep Grand Cherokee Trackhawk. Jeep is still keeping details off the record and, if I am right, there are no many announcements about it. However, rumors and speculations are circling around the Web. And thanks to the photos we can see the whole exterior since it was camouflaged. Are those really spy photos or they are just a teaser released by Jeep we don't know and actually it doesn't matter. This is the very first glimpse of Trackhawk and we'll try to predict what features it will have.


First of all, it is uncertain whether it will be launched as 2017 or 2018 model. Either way, it is going to be a member of the fourth generation and quite possibly the very last member of this generation. If you take a look at the history of Grand Cherokee you will notice new generation is introduced every 5 or 6 years. This means the next model could come as a member of the fifth generation. Jeep didn't tell anything about the next generation so please have in mind these are only speculations.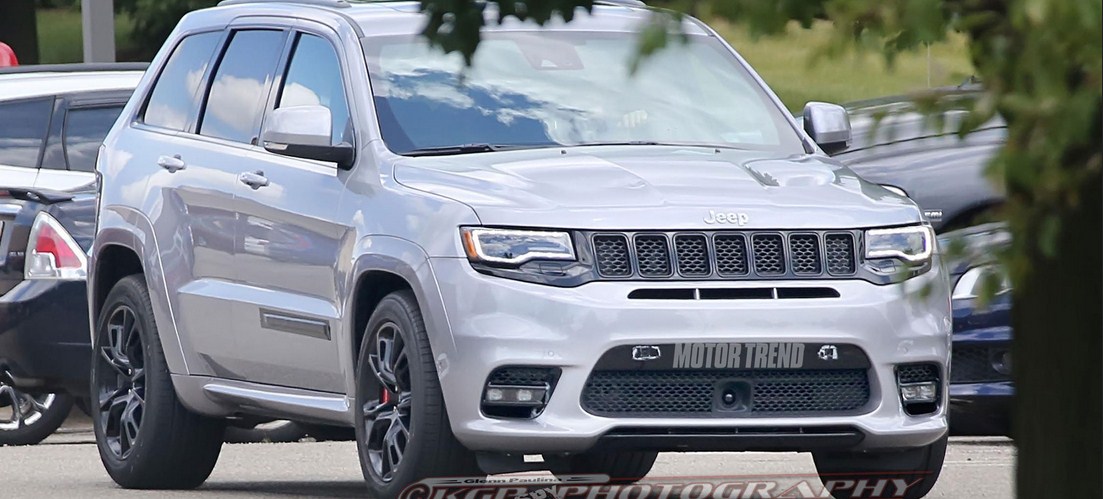 2018 Jeep Grand Cherokee Trackhawk Release Date
There are more and more rumors about the release date and they are all telling us 2018 Jeep Grand Cherokee Trackhawk is going to be launched in 2017. Allegedly, it is likely to hit the market in July but we must for the official announcement. When it comes to price it should differ much from the current model. Sources are informing us an unconfirmed MSRP of $79,999. Whether Jeep will have the ability to stop dealerships from charging well over $100,000 for an expected 1 year unique will be a sight to see.
2018 Jeep Trackhawk Under the Hood
2018 Jeep Grand Cherokee Trackhawk is actually going to be a Hellcat-powered Grand Cherokee. This means it is most likely going to use the very same engine used under the hood of Charger SRT Hellcat and Dodge Challenger – a supercharged 6.2l eight-cylinder. This unit is a real beast since it comes with an output of 707 hp and 650 lb-ft of torque. I guess you have already read something about this engine but still we're going to mention several details about it.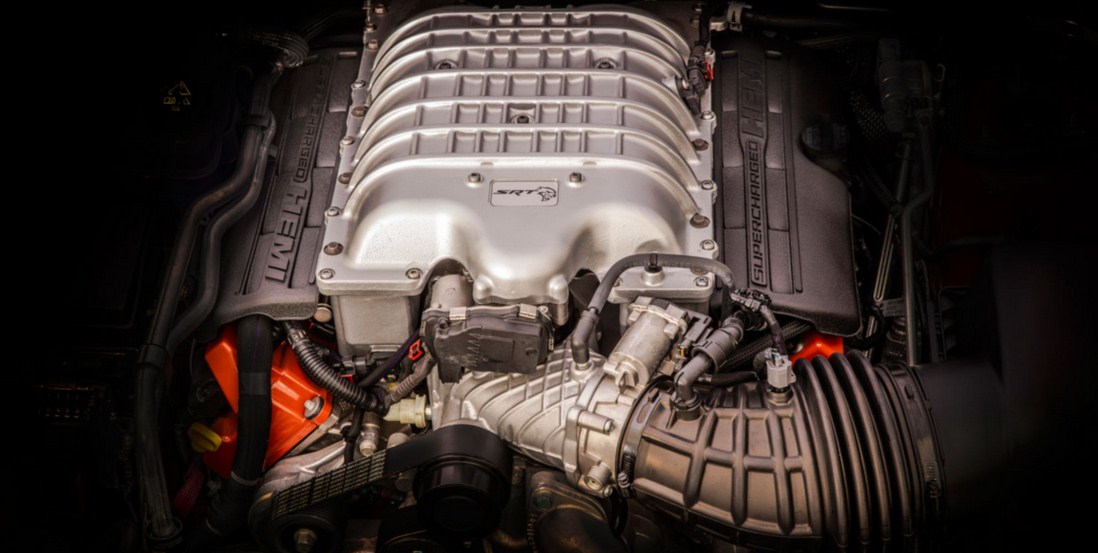 The 6.2l is also used in 2016 Dodge Charger and is mated to 8-speed automatic transmission available with paddle shifters. We may expect the same transmission system but fuel economy is difficult to predict. The charger comes with several optional engines and the 6.2l is the worst in terms of fuel efficiency. Therefore we cannot expect that Trackhawk will have decent EPA rating. We don't want to make any estimation since we're totally ignorant about it but don't get surprised if combined EPA rating is below 20 mpg. Reportedly, the acceleration should be 3.5 seconds, slightly slower than BMW X5 M, while there is no top speed estimation.
2018 Jeep Grand Cherokee Trackhawk Design
2018 Jeep Grand Cherokee Trackhawk can be easily compared to Grand Cherokee SRT. These two vehicles share lots of features but there are still differences that can be easily spotted. There also few modifications comparing to the last model. The most obvious one is grille. It is shorter than it used to be but didn't change the shape. This was done in order to add three openings under it which, in our opinion, should keep the engine temperature low more efficiently. The main intake has been enlarged. They are placed in the lower part of the front bumper. On each side of the bumper, there are fog lights, which is a new thing.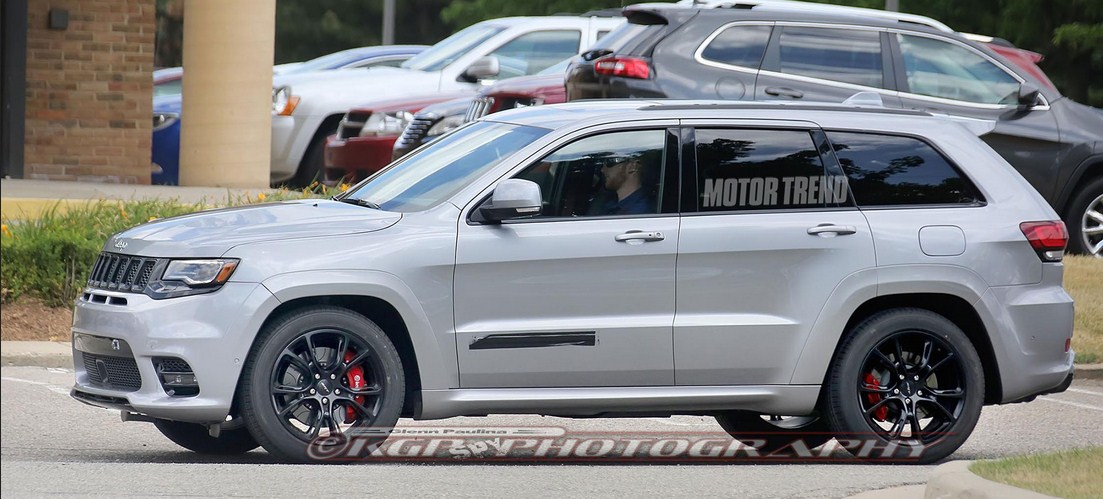 Unfortunately, you must hold your horses in order to find out what is hidden inside the cabin. There are no photos of the interior thus it's really hard to guess inner features. In our opinion, only subtle modifications will be applied and there won't be a huge change. Technology will definitely be updated and maybe more colors are going to be added to the color scheme.
New Rendering Photo of 2018 Jeep Grand Cherokee Trackhawk
As weird as it may sound, we're taking a look at a rendering that shows a Jeep Grand Cherokee Trackhawk 2018 pickup. The bed wielder, which is present here in single cab type, comes from RC-workchop – we're dealing with a pixel label whose precise works we have actually featured on various events. Unlike other effervescent names on the rendering side of the world wide web, the one we have here delighted in providing devices that could be developed without all that much effort, at least when compared to otherworldly digital machines originating from artists such as Khyzyl Saleem (Concept Artist at EA)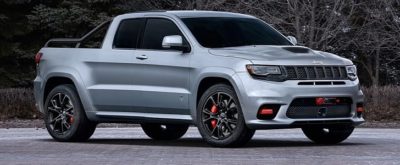 2018 Jeep Grand Cherokee Trackhawk
Summary
2018 Jeep Grand Cherokee Trackhawk is actually going to be a Hellcat-powered Grand Cherokee. This means it is most likely going to use the very same engine used under the hood of Charger SRT Hellcat and Dodge Challenger – a supercharged 6.2l eight-cylinder. This unit is a real beast since it comes with an output of 707 hp and 650 lb-ft of torque. I guess you have already read something about this engine but still we're going to mention several details about it.
Price: $79,999