UPDATE Apr 18, 2017 / Last spy photos of 2018 Honda Accord we acquired so much time ago that we already forgot that a new installment of Accord is in the works. This time around we have two sets of photos, on which 2018 Accord has a different type of camouflage, which show us new design cues of this sedan.
The less covered test mule finally revealed more of Accord's body and here is what we saw. The car in general, and especially parts of the front end show a lot of similarities with the latest generation of Civic. This is not a bad thing because new Civic looks good, and Type R installment of it even better. The look of the front end of Civic and the one that will feature on 2018 Accord will be a shared trough entire lineup of Honda's vehicles. The shared components include new thin headlights that stretch wide from grille all up to the edges of the hood, a new grille, and a 'fastback' type of roofline. The later similarity gives 2018 Honda Accord sportier appearance and together with shorter decklid gives an almost completely new look to this sedan.
2018 Honda Accord Release Date and Price
The release date of 2018 Honda Accord hasn't been scheduled yet, but it will definitely be presented during 2017, probably in the late months of this year. Considering its popularity in the States, it's probably going to happen at one of the North American Auto Shows. The reason why we believe that the things will turn out like this are the figures that Accord achieves in the US. It is Honda's third best selling model, behind Civic and CR-V with 69,815 units sold during the month of March. As far as the price goes, it will probably be positioned a little north from current $23,330 which is the price of the base model. The increase is going to be a small one so that Accord remains attractive to people at which is aimed at. The price for a fully packed 2018 Accord is probably going to be in the range of $35,000 give or take a few hundred dollars.
With upcoming, tenth generation of Accord, Honda will not introduce different models for some markets. North America used to have one installment which was the larger one, while the rest of the world where Japanese manufacturer sells Accord had a shorter variation. The ending of this selling policy will prompt the change in the size of this car but worry not the 2018 Accord will have more than enough space. There are no photos of the interior this time around but from what we saw before and from what Accord needs the materials used on the inside will all be leveled up and technology improvements are going to through just like they were on newly introduced Civic.
Under the bonnet, there will be a turbocharged four-cylinder unit, like we already stated bellow in the article, while the V-6 mill is going to be excluded. This is Honda's latest policy that they have applied to most of their model's and are going to do so with future ones. At the base level 2018 Accord you will most likely find naturally aspirated four-cylinder while the upper trims will receive a force induction mills. The later ones would be 1.5 or 2.0-liter powertrains. Hybrid will also feature, but it won't be available right after the launch but at a later date.
2018 HONDA ACCORD SPEC
Wheelbase
109.3 inch
Length
193.2 inch
Height
57.7 inch
Width
72.8 inch
Weight
3232 lbs
Engine type
four-cylinder V-6
Displacement
1.5 or 2.0-liter
Power/torque
180 hp and 180 lb-ft
Transmission
6-speed

Price : $23,330 – $35,000

Competitors: Toyota Camry, Chevrolet Malibu, Ford Fusion, Hyundai Sonata, Kia Optima, Nissan Altima, Nissan Maxima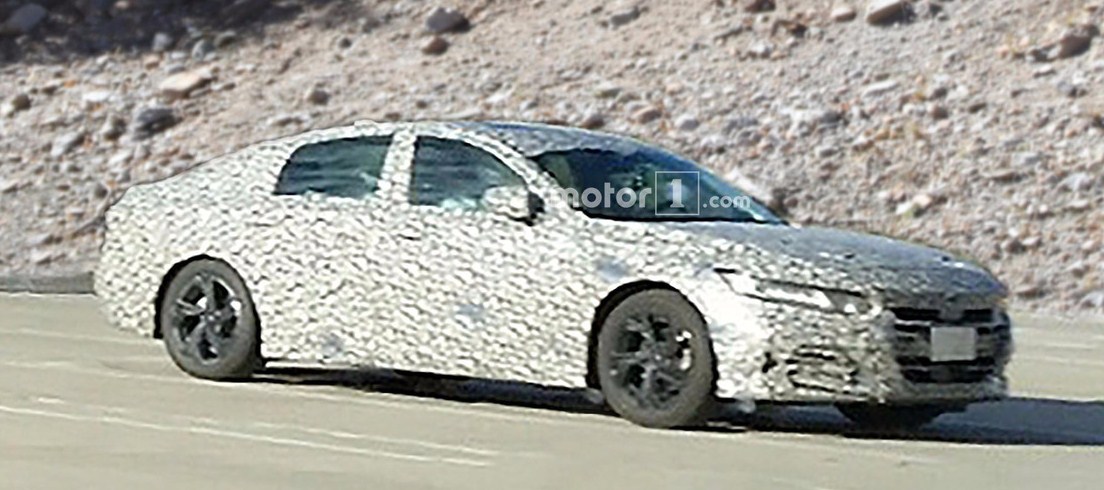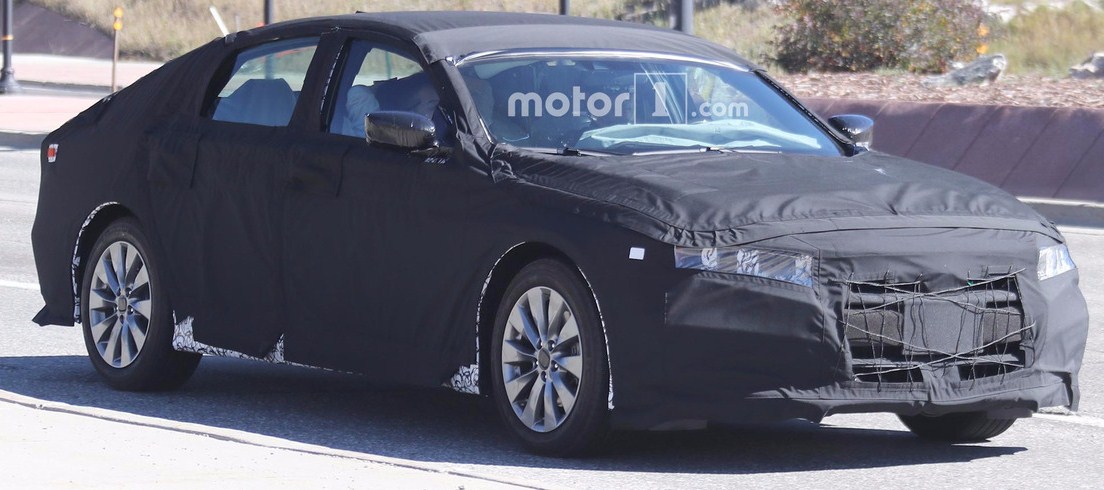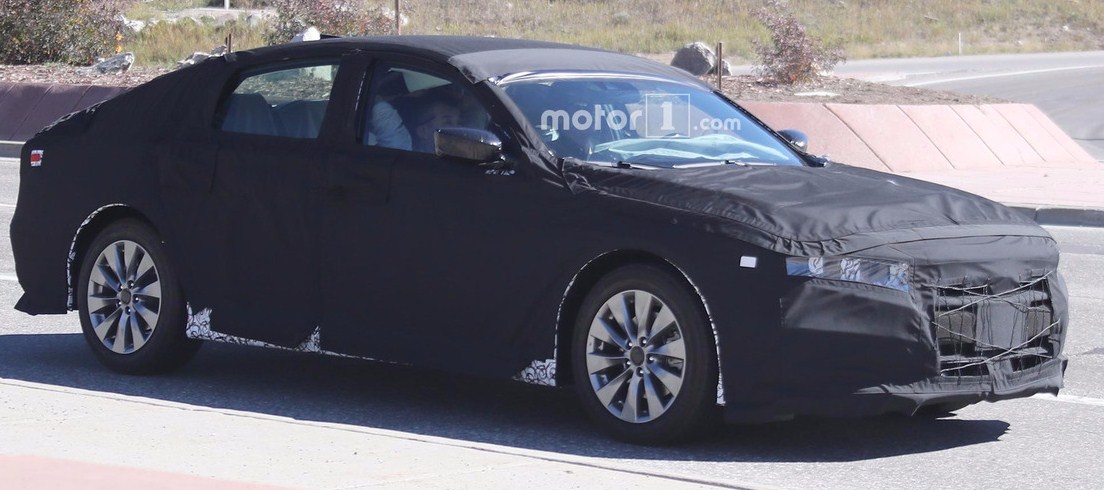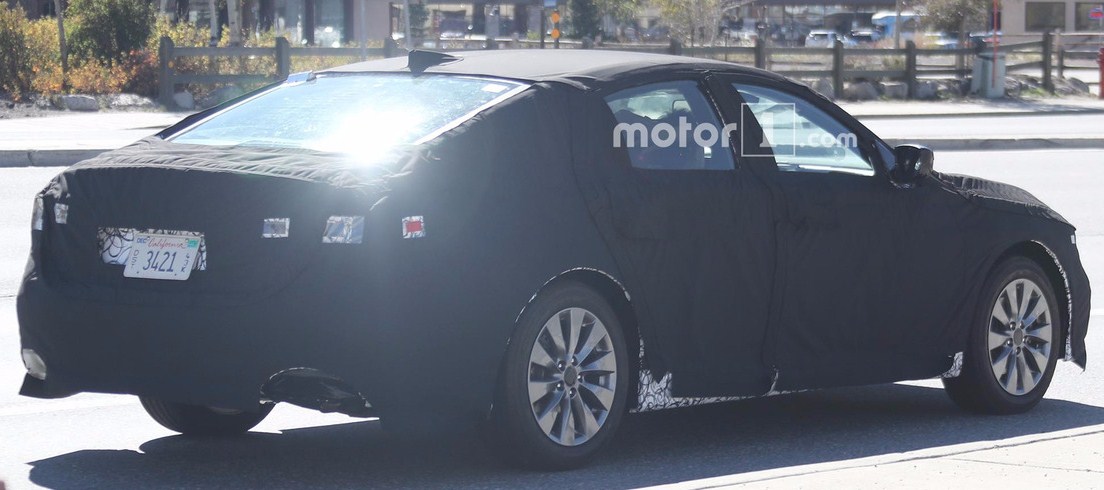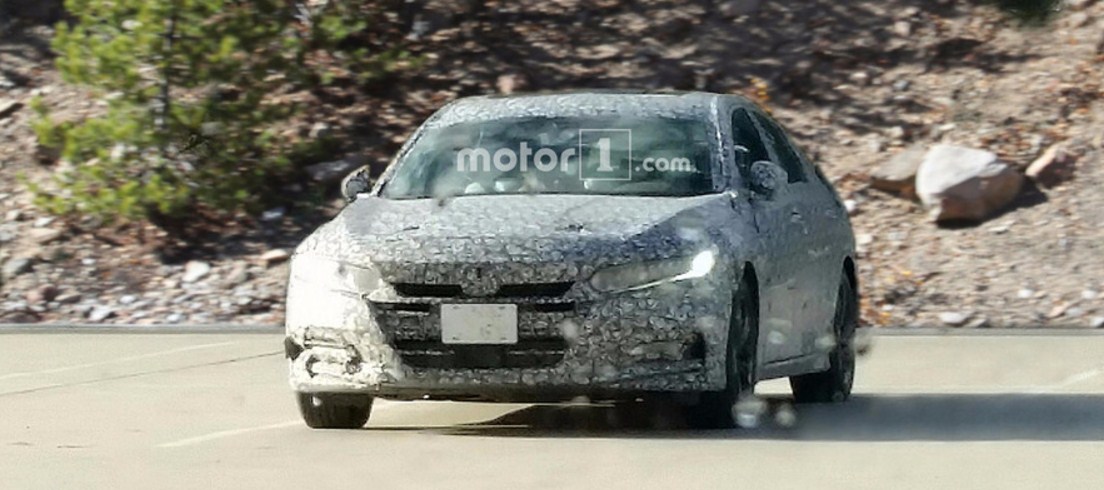 Mar 2, 2017 Review – The Accord is already in its ninth generation and it doesn't seem to stop anytime soon. The car was completely overhauled back in 2012 and since then it went through a few small updates. Unlike many of its rivals, it is available as a sedan or a coupe which is quite impressive. The current model provides fun driving characteristics, a compliant chassis and plenty of features. However, there are some problems, especially with the hybrid which is sub-par when compared to its rivals. While we expected a facelift to solve these issues, it seems it won't be released anytime soon. Instead, they will actually release an all new car. The 2018 Honda Accord has already been spotted in camouflaged guise and it looks to be quite impressive. So far there is still very little official information about it, but it seems the car will return to its roots.
2018 Honda Accord Details
This generation of the Accord is going to share its chassis with the Civic. This is not really a bad thing, especially when we consider how good the smaller model actually is. This new platform is stiffer than before, and it also offers a lower center of gravity. Despite moving to a new platform, the car's size will increase while the weight will decrease. From most of the spy shots, it looks like the Accord is both longer and wider than before and it may even be lower. The release date is still unknown but we do expect it to be revealed by the end of the year. Its showroom debut will likely happen in early 2018 when it should arrive at roughly the same price as before.
Under the Hood Of New Accord 2018
The 2018 Honda Accord is very likely going to make the transition to turbocharged power. This happened with the smaller Civic and we all know Honda opened a factory specifically intended for their new 2-liter turbocharged engine. The current model makes use of either a 2.4 inline 4 or a larger 3.5 liter V6. A hybrid is also available with interesting technology but moderate results. The 2.4-liter engine might get replaced by Honda's new 1.5-liter turbo four which is capable of 190 horsepower and over 180 lb-ft of torque. This is quite impressive, especially when it also provides better fuel efficiency than its main competitors.
The larger 3.5 liter V6, on the other hand, might get replaced with a 2-liter turbo-four. This would be a similar engine to that on the European Type R Civic. Here it makes 310 horsepower and 295 lb-ft of torque, but it is safe to assume the production version on the new Honda Accord 2018 will make closer to 300 horsepower and less torque than that. A six-speed manual was used before on the base model with the Coupe also being available with one on the V6. This time around rumors say Honda will keep the manual standard across the range with the top end model getting the automatic for no extra cost. The old six-speed automatic is also expected to be retired in favor of a ten-speed unit which should boost fuel economy without affecting its driving characteristics. The hybrid will either get discontinued altogether, or it will be revised, especially since it is quite bad on fuel economy when compared to what it was rated for.
Design – Inside and Out
So far we managed to see a few parts of the interior on the new 2018 Honda Accord and things seem to be quite interesting. The car seems to boast a new instrument cluster and an edgier design than before. The car's dual infotainment screens will definitely be gone and replaced with something a bit more up to date and also easier to use. We do expect some influences from its smaller sibling such as the dashboard angled towards the driver or the digital instrument cluster. The car's exterior is also likely going to borrow a few design cues from Honda's other new cars. The current model looks rather sedated but with competitors like the new Camry or the Maxima, the Accord will certainly have to impress in order to be successful. The Coupe model is likely going to remain an option while some rumors also suggested a wagon. The latter would definitely make it a favorite among car enthusiasts.
One more sedan, 2018 Mazda 6 Rumors & News!
Source: Carsoid.com, Opp Trends
2018 Honda Accord Gallery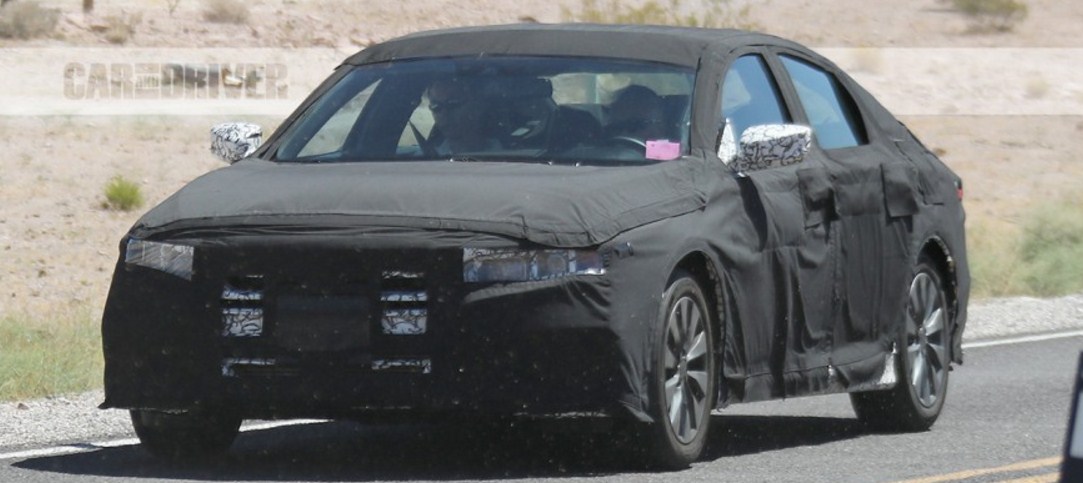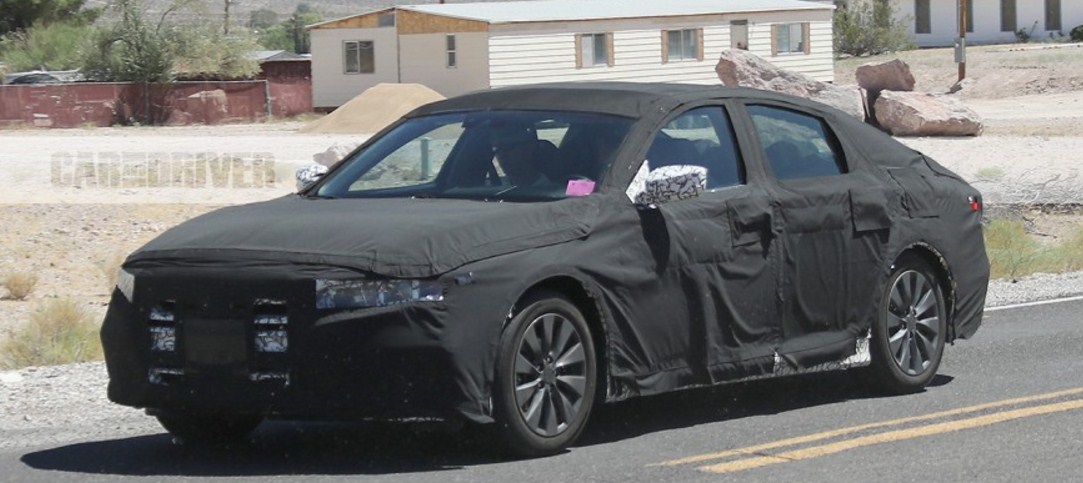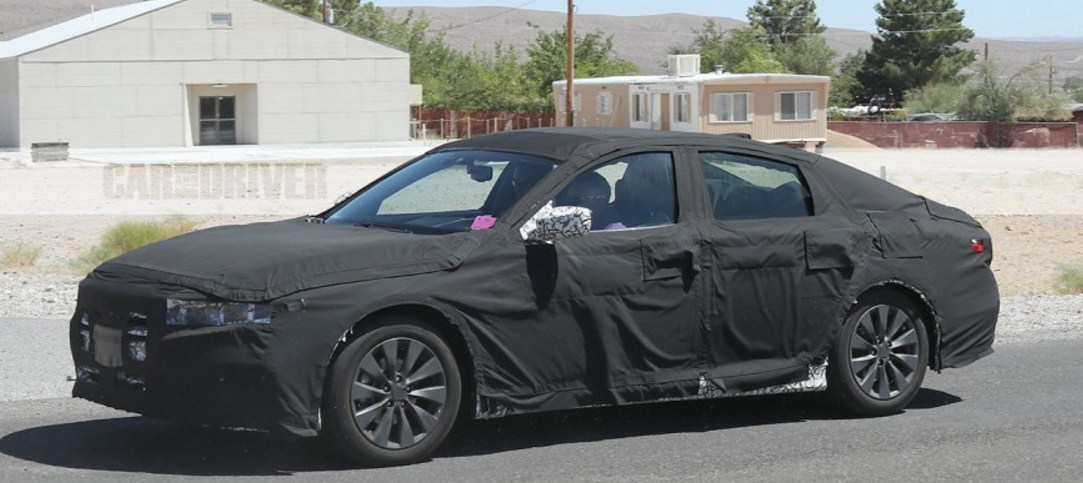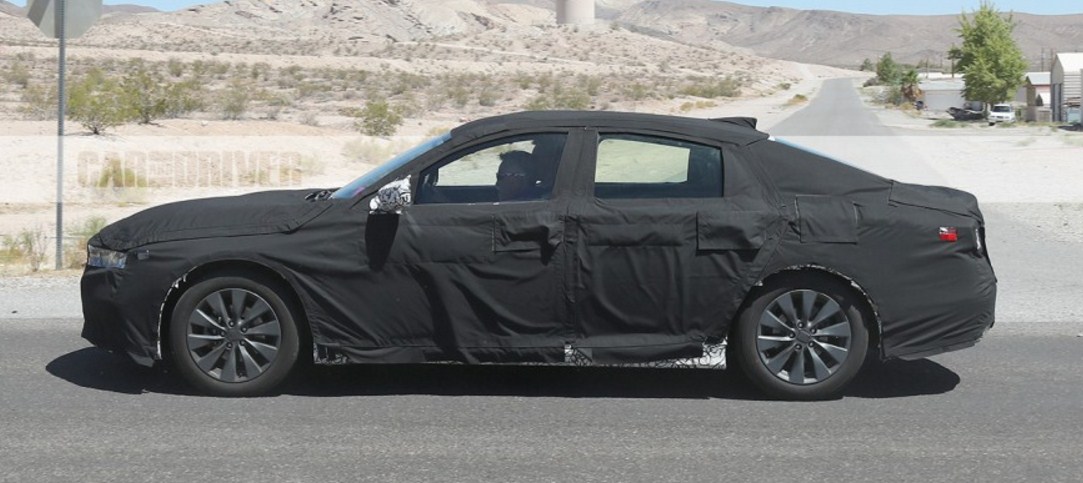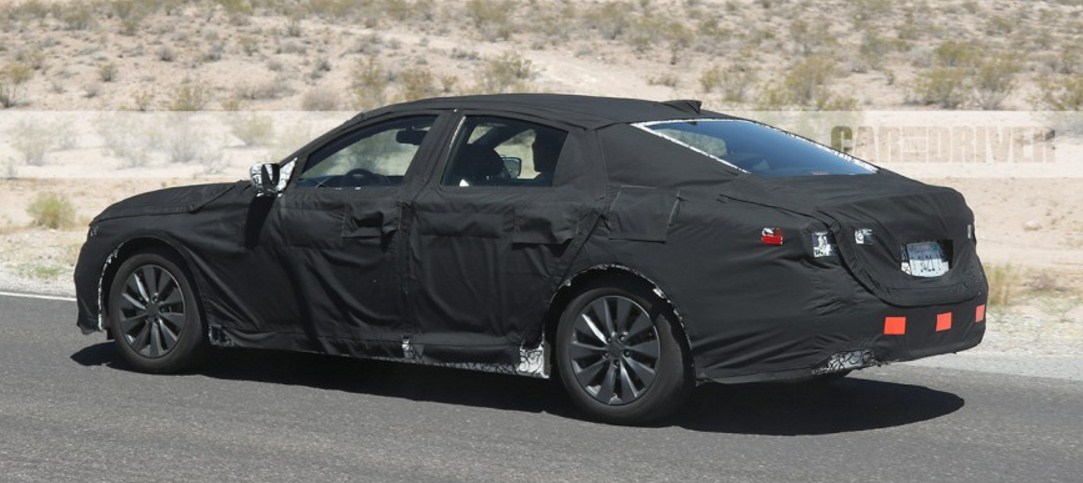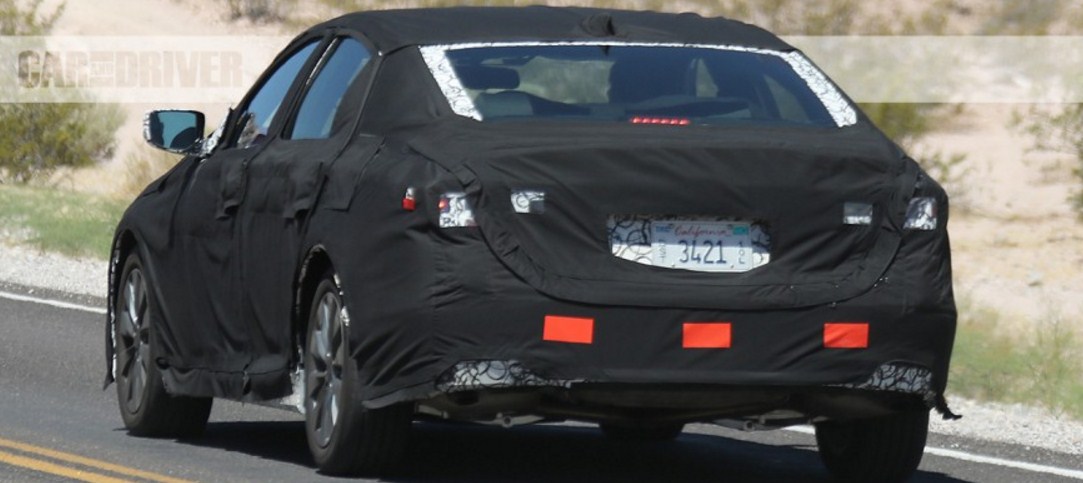 2018 Honda Accord
Design

Price

Engine

Interior
Summary
The 2018 Honda Accord is very likely going to make the transition to turbocharged power. This happened with the smaller Civic and we all know Honda opened a factory specifically intended for their new 2-liter turbocharged engine. The current model makes use of either a 2.4 inline 4 or a larger 3.5 liter V6. A hybrid is also available with interesting technology but moderate results.